At LW aesthetics, it is becoming increasingly common for us to use payment plans to help spread the cost of treatments for clients. In this short blog I will describe what a payment plan is and how it can be an incredibly useful tool to help pay for your treatments.
The first thing to explain about payment plans or recurring payments, is that they are not finance, such as the Buy Now Pay Later (BNPL) method, or even credit cards. BNPL involves taking finance or loan from a company (i.e. Klarna). That company will pay the retailer the full amount minus their fees. You, the consumer, then pay the finance company, effectively you have borrowed money from the Finance company, and you then pay them back.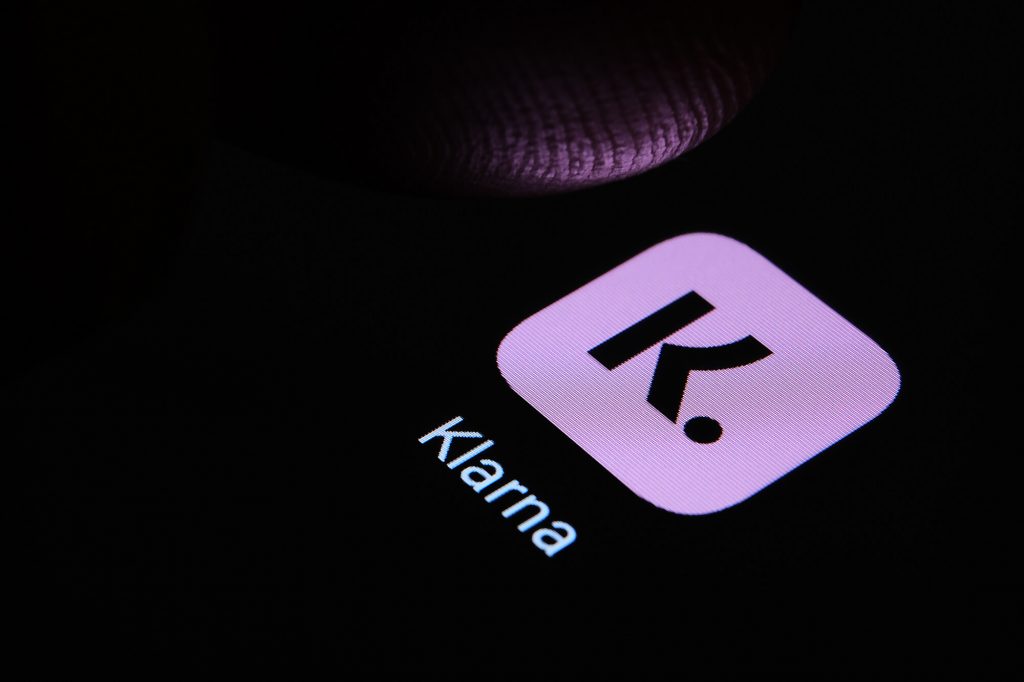 Although this can be a great way of securing short term lending, there are some well documented issues with these companies over recent years, especially if payments are defaulted.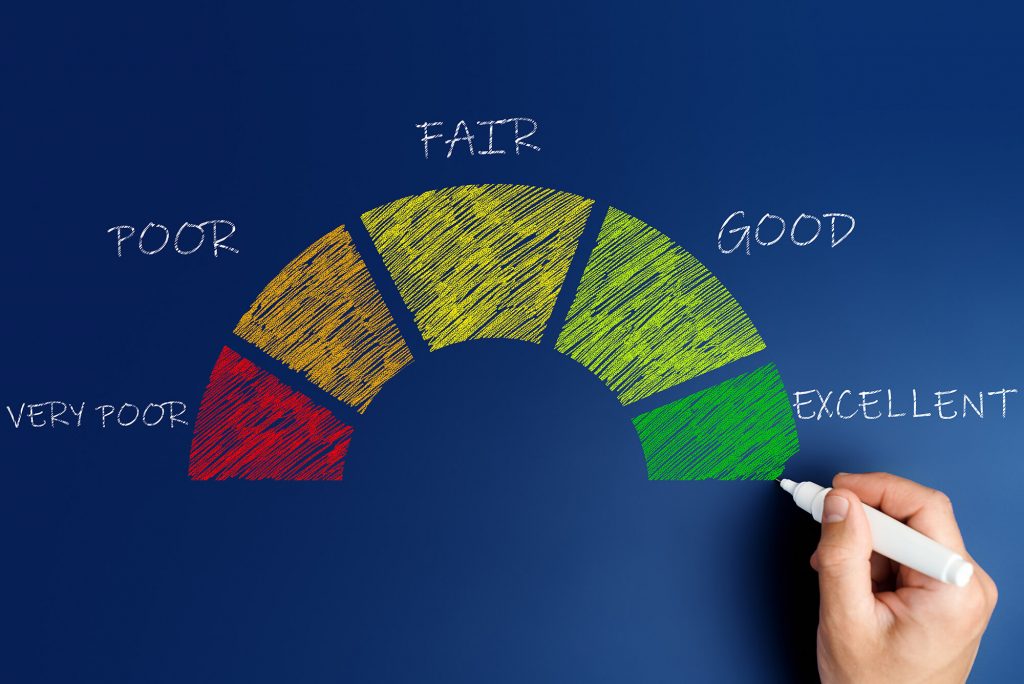 A payment Plan or Scheduled payment works completely different and is effectively a direct debit in which the payment amount and frequency is decided between you, the consumer, and the service provider. There is no finance, just an agreed payment which is debited from your nominated account.
It's a great method of making regular payments for a number of reasons:
Its simple
Setting up payment details only takes two minutes for customers to complete online.
Its Transparent
Customers will always be notified by email when a payment is being taken. Usually, 2-3 days beforehand
Very efficient
No need to log in to online banking or forgetting to pay.
There is no credit check
as with finance
Your Safe and protected
Your payments are fully protected by the Direct Debit Guarantee if a payment is ever taken in error.
https://www.directdebit.co.uk/DirectDebitExplained/pages/directdebitguarantee.aspx
Now we understand payment plans and the many advantages they offer, lets run through a few scenarios of how this might work in practice.
A typical example would be John, a regular client who has been coming for several years and has Botox for three areas, three times per year. Ordinarily this would cost £220 per session and £660 over the year.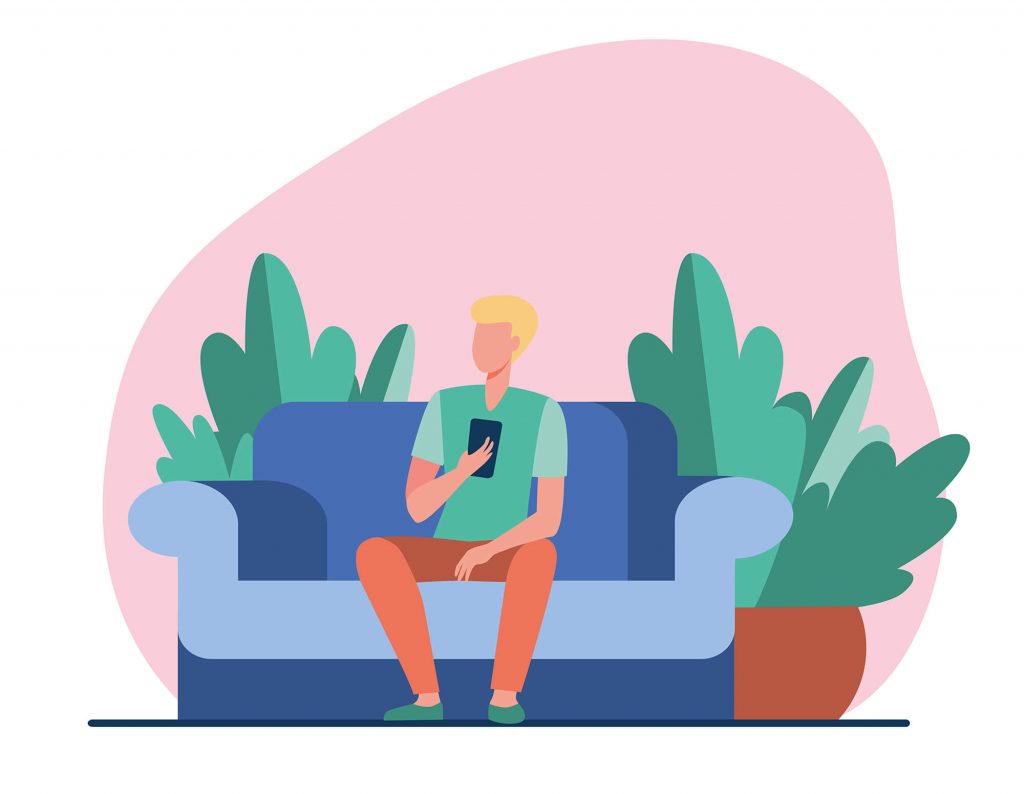 After discussing what monthly amount John can budget for, it was agreed that we would budget for £55 per month over 12 months.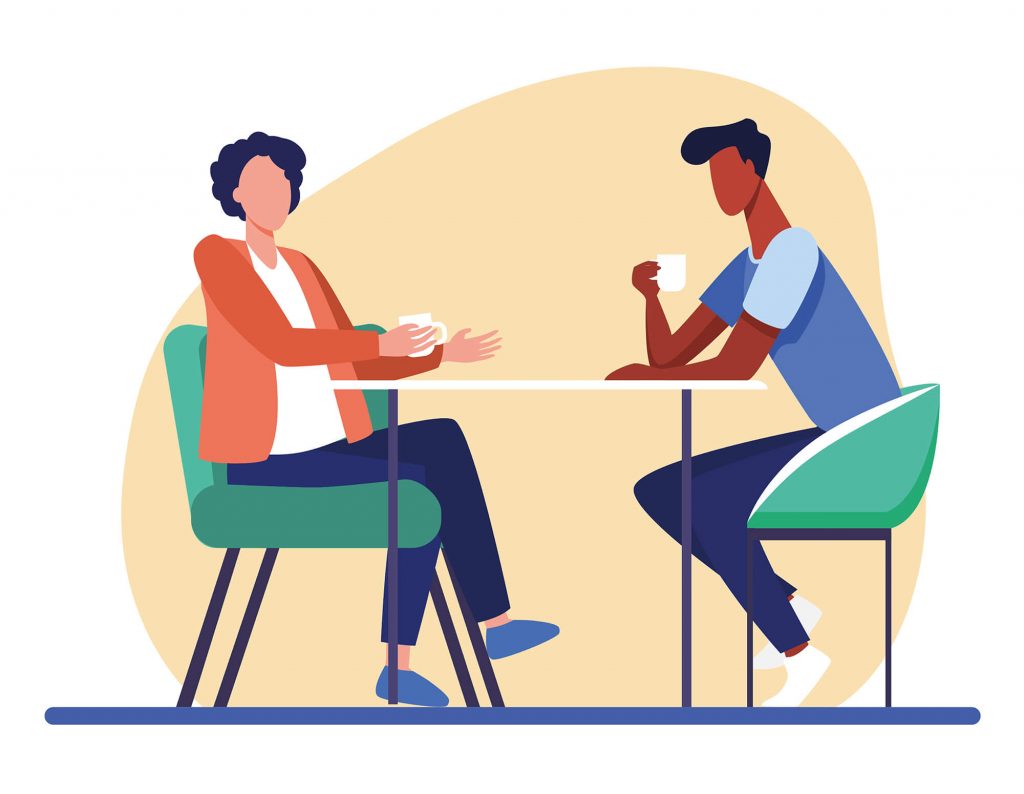 Let's see how we set this up. An email was sent to john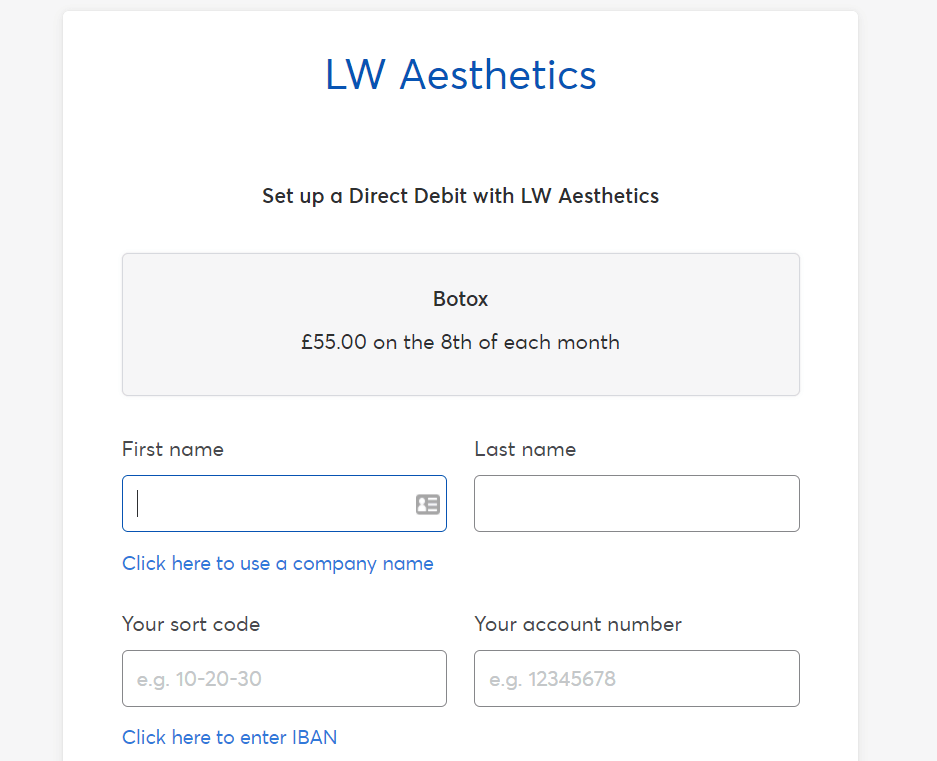 John simply fills out the bank details and clicks the 'set up direct debit' button and that's it!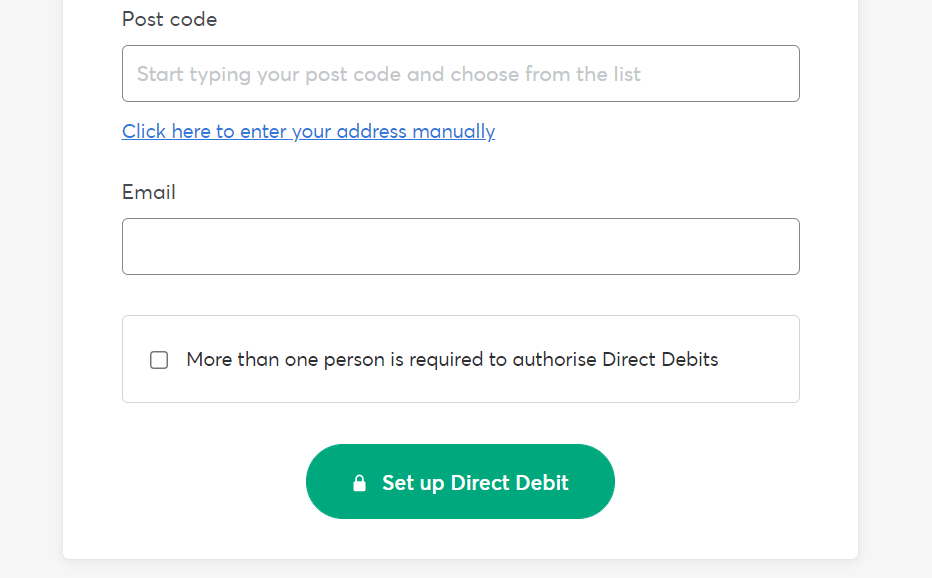 With recurring payments set up at £55 per month, John knows he can have three treatments per year, including any top ups, and he now doesn't have to worry about paying when he has his treatment.
Another example is Jane. She has three profilho treatments per year and  two areas of Botox twice per year. With Profilho priced at £200 per session and Botox £190, if she combines her Botox with profilho through the year,  this would  total £980 over the year (two sessions of Botox and Profilho at £390 and a single profilho session at £200)
However, If she breaks that up over the year, then she would pay £82 per month.
We can set the scheme up for any frequent treatments ( usually as a minimum of two treatments per year), whatever that may be.
For example, the lowest we currently offer is 2 areas of Botox, twice per year, this is £280 or £23.34 per month.*
These are examples of regular treatments, but what about one off treatments or treatments that require a larger budget?
Lets look at another scenario.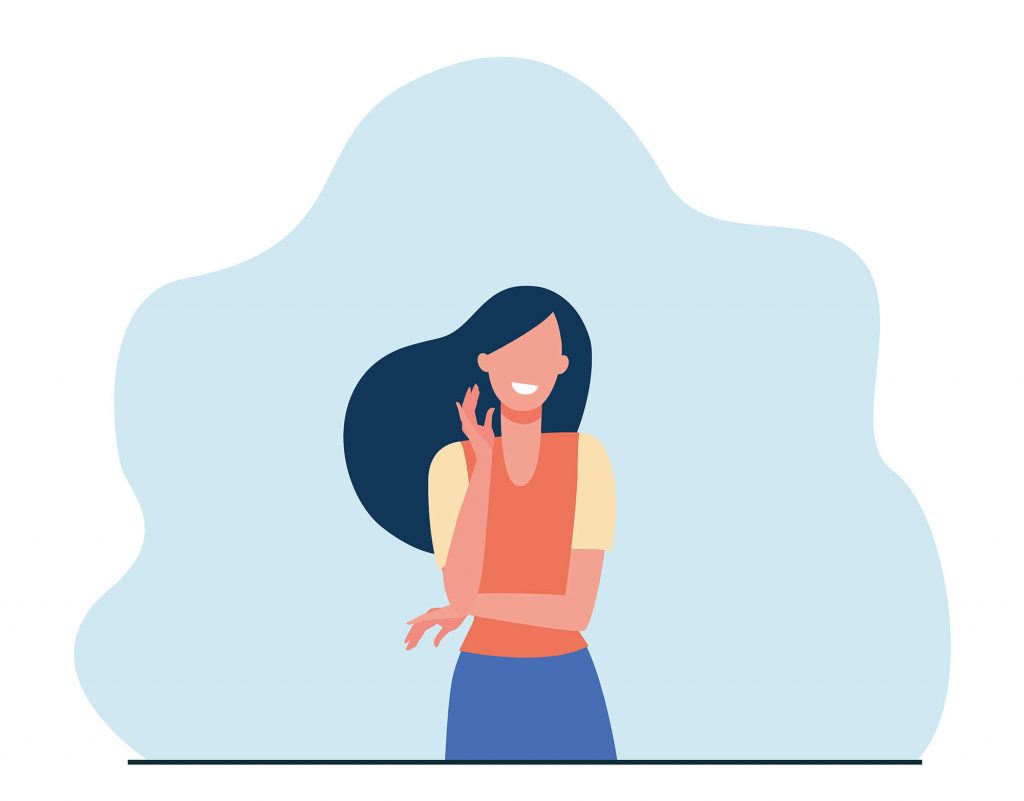 Joanne, a new client, has come for advice regarding treatment of her lower face. She has quite pronounced volume loss of her mid and lower face and is aware that quite a bit of work will be required. After consultation we have agreed on a treatment plan involving fillers, Botox and teeth whitening.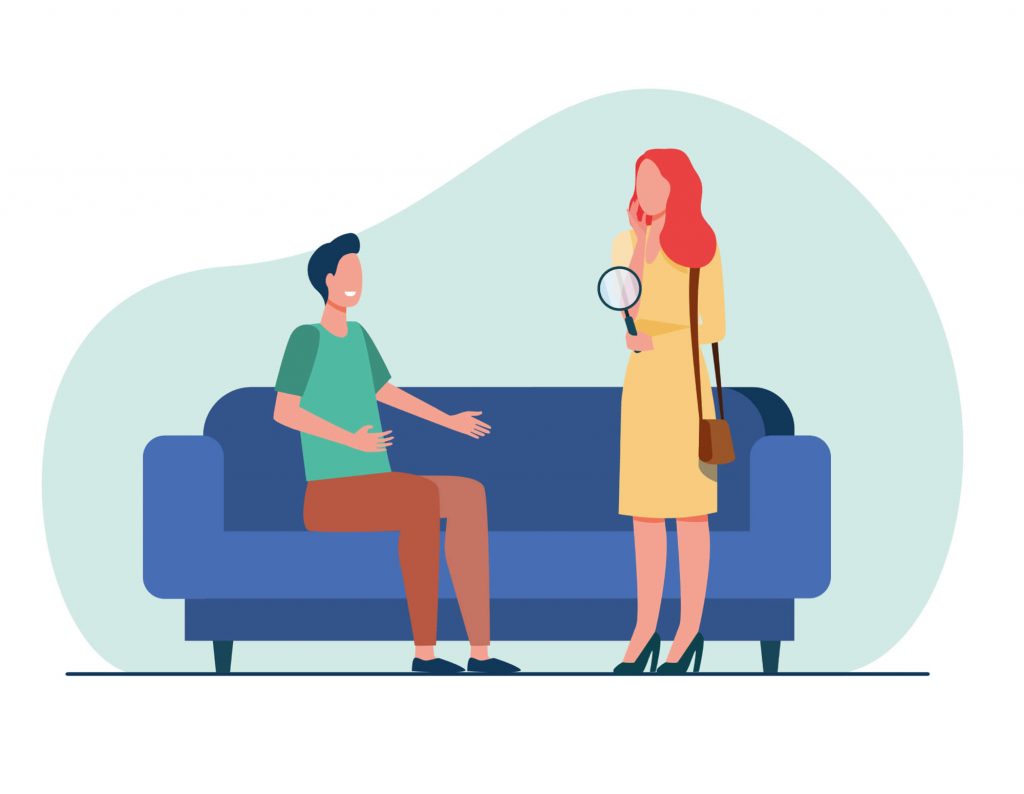 Her treatment plan quote comes up to £1200
We have agreed on a budget to pay 25% of the cost up front (£300), a first monthly amount of £300 and then 3 monthly payments of £200 afterwards.
* Whilst we are generally happy for existing clients to utilise this service without a down payment, for new clients or new plans entered, we would generally require an initial payment either in advance or on the day of treatment. This is usually set at 25% of the overall cost but can vary.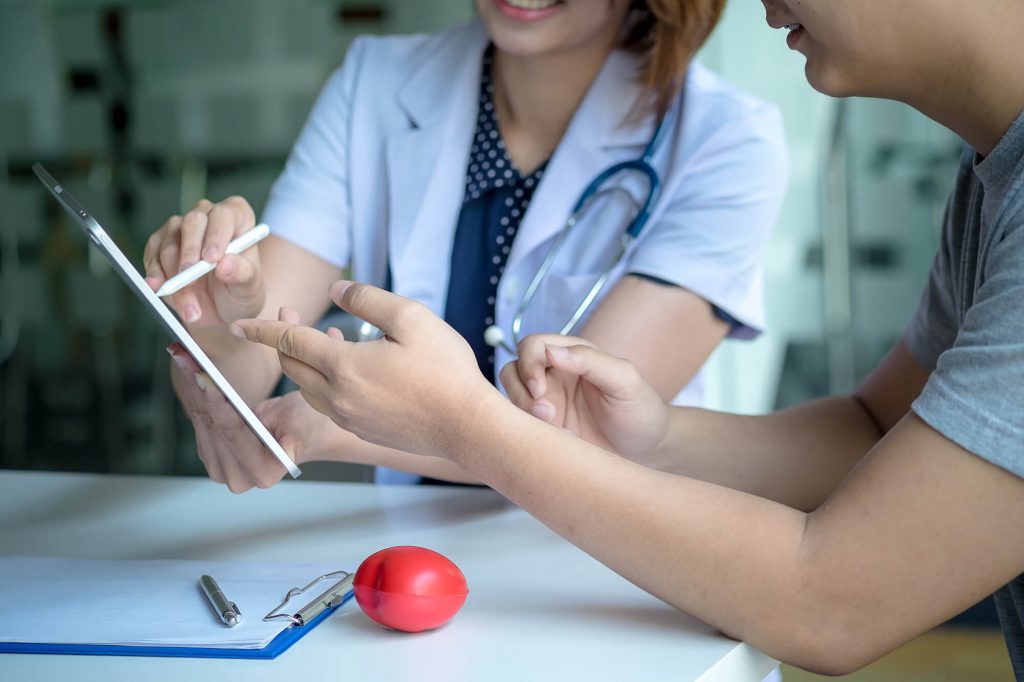 If this is something you would like to consider then simply mention payment plans at your consultation or treatment appointment and we can discuss how this can help with your budget.