Product
PDO mono and screw threads
Treatments Time
30 minutes
Duration
Treatment dependant 6/12+
Pain
Pain mild to moderate
Anaesthesia
None, topical and/or local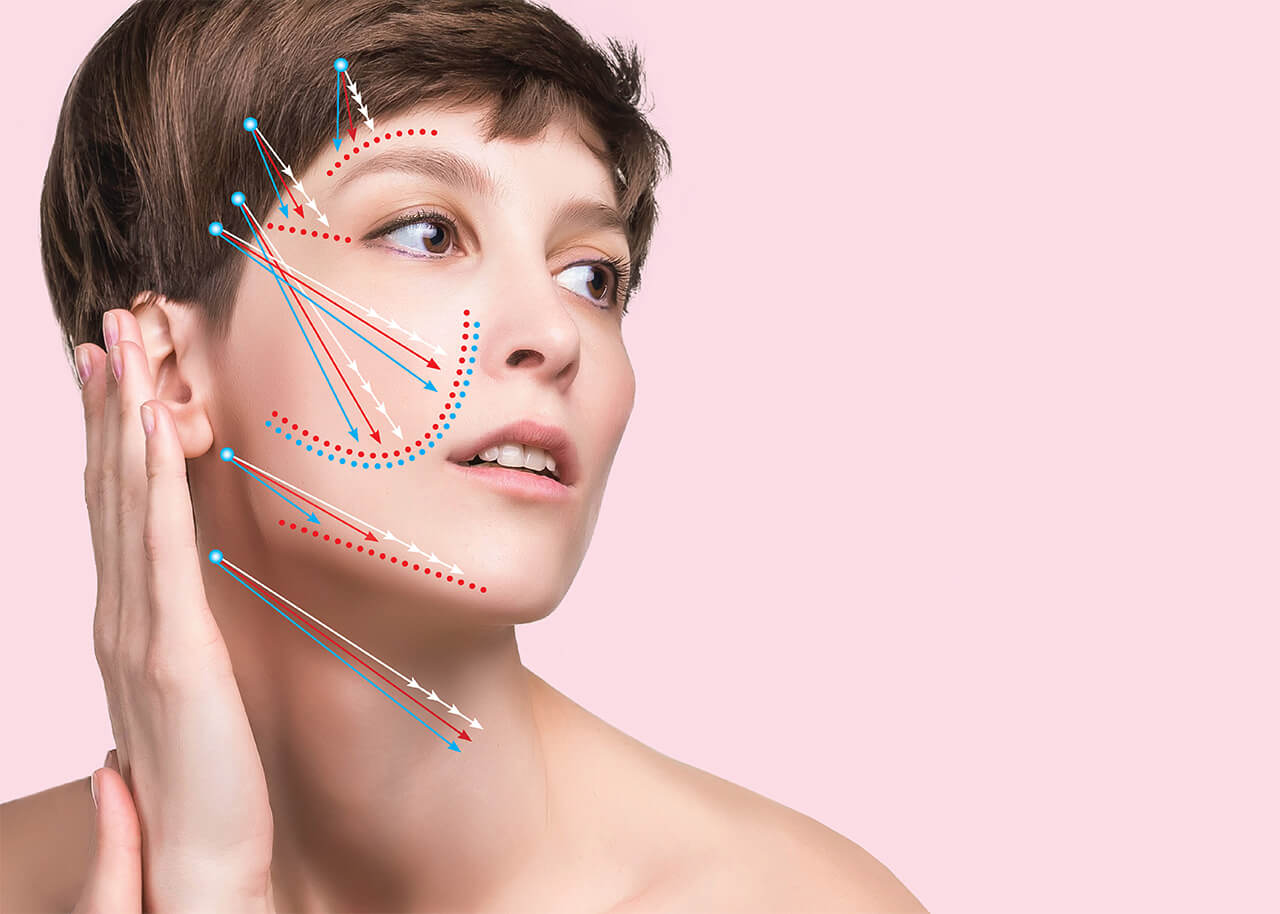 Whilst products such as fillers and fat-dissolving injections can help with loose or sagging skin, sometimes a lifting procedure is required, particularly for stubborn jowls or loose skin of the mid face as well as the neck. Whilst surgery is a great option for this, it may not be possible or appropriate in some cases. There is an alternative option, and these are PDO Threads.
Regulations have recently changed regarding PDO threads used for lifting procedures, such that they are now classed as surgical procedures. As such they can now only be undertaken in a surgical clinic that is CQC registered.
However, there is still the option to use more fine, thinner, threads placed towards the surface of the skin. These are not classed as surgical treatments and as such is still outside the scope of CQC regulation. Fine mono and screw threads can help with localised areas of loose skin and rejuvenation. They work particularly well for neck and cheek looseness.